Some memories should never fade.
Celebrate and remember loved ones through the NSHPCA Wall of Memory and support the work of the Nova Scotia Hospice and Palliative Care Association.
When we say goodbye to someone we love, it does not mean we forget them or the lessons they taught stop shaping our lives. Remembering them and sharing stories can be a positive and healthy part of the grieving process.
The Wall of Memory is a space of love and remembrance for those that have made a difference in our lives. Through this unique space, you can share special moments through stories and pictures.
With the NSHPCA Wall of Memory, your post will be permanent and available to you or other visitors for years to come.
Along with keeping your loved one's memory alive, you are also supporting the Nova Scotia Hospice Palliative Care Association. NSHPCA is a non-profit, province-wide organization working to help families and individuals move through the end-of-life journey with dignity and compassion.
With every purchase or donation to the Wall of Memory, the Nova Scotia Hospice Palliative Care Association can expand and strengthen its support for individuals and families during some of the most challenging times in their lives.
There are three options for posting on the Wall of Memory:
$50 (includes one photo of your loved one, their name, life dates, community, and a 500-word tribute or story) 
When sharing your memory you will be provided a selection of banner images to choose from for placement at the top.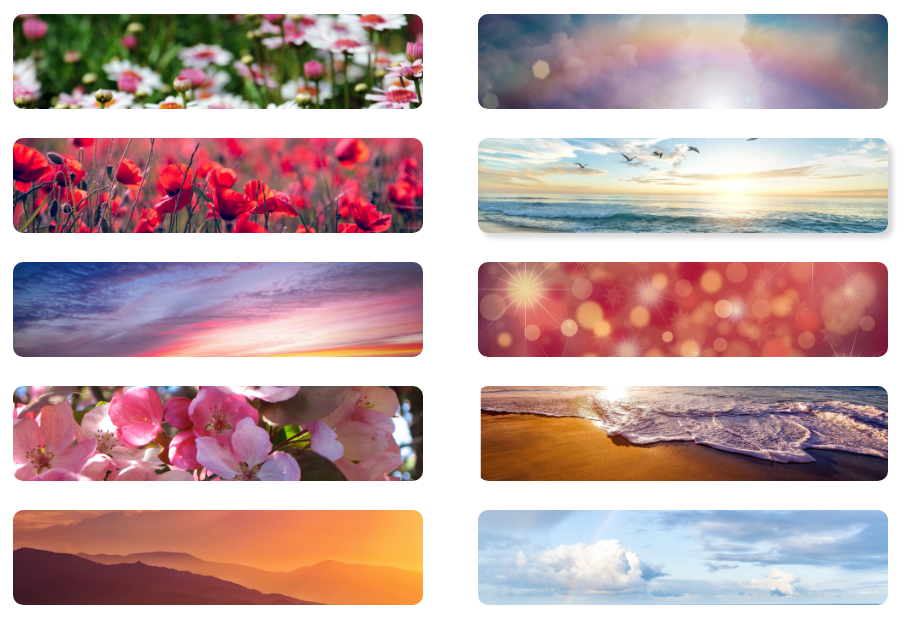 You will also be given the option to have your name included with the submission.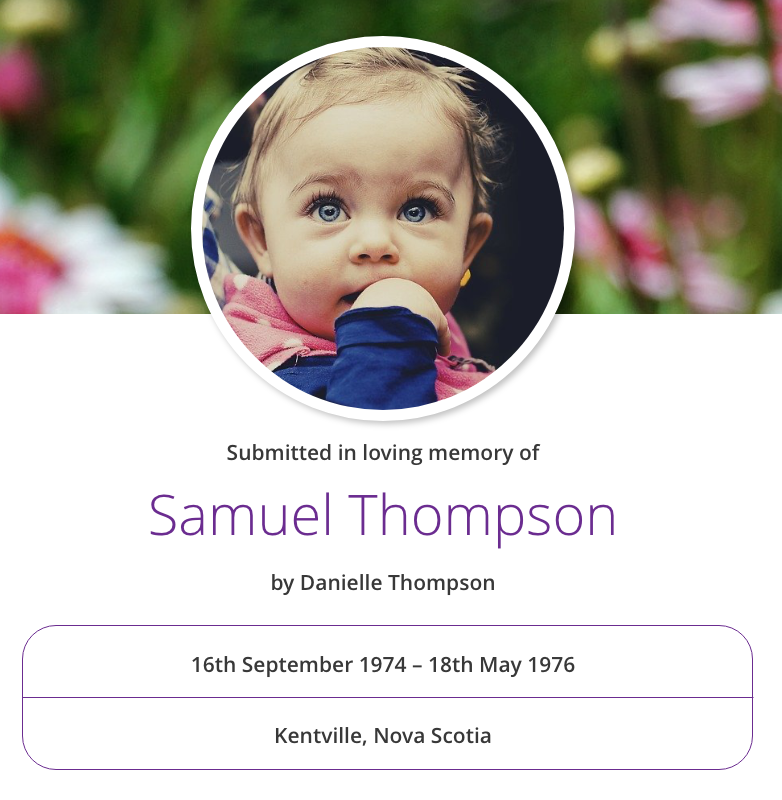 Before starting your submission, please complete the following steps:
1. Prepare your story or tribute using Microsoft Word or another application of your choice. The text will be copied/pasted into our online submission form.
2. Please make sure your written document is complete and represents your final submission.
3. Compile your photo(s) to be uploaded
4. Have your payment card ready.
5. Share your entry by completing the online submission process HERE or by clicking the Share Your Memory button below.
6. Once the form is completed and payment made your submission will be reviewed. Within 3-5 business days, you will receive an email notification when your story is posted on the Wall of Memory.  The email will include a link to your posting that you may share.
You may also make a donation to the Association in addition to your submission. Every donation helps support palliative and hospice care in Nova Scotia.
YOUR SUPPORT BRINGS COMPASSION, DIGNITY AND CARE TO NOVA SCOTIANS AT THE END OF LIFE.
We understand that remembering a loved one can trigger complicated feelings.  If you are in need of support,  you can access online grief resources HERE.  If you are in need of urgent assistance, please contact the Nova Scotia Mental Health Crisis Line at: 1-888-429-8167.